Make a Planting Checklist and Check it Twice
Have Plans A, B and C Ready for a High-Performance #Plant22

INDIANAPOLIS, March 8, 2022 — Anticipation builds as corn and soybean farmers prepare for a new season. One of the best ways to set up crops for success this year is to build a plan with specific yield goals.
"There's an intense focus on protecting input investments and making the most of every bushel," said Kurt Curry, Area Business Development Manager for the Brevant® seeds brand. "At the end of the day, every extra bushel that goes in the combine improves your bottom line. It's critical to execute a plan that protects yield potential from Day 1."
Production plans should focus on selecting the most effective products, planting dates and rates for each acre, added Brook Mitchell, Retail Product Agronomist for the Brevant seeds brand.
"Having clear yield goals allows farmers and retailers to prioritize decisions that directly impact yield potential and maximize their return on investment (ROI)," Mitchell said.
Start strong in 2022 with these tips:
1. Select high-performance seed. "The key is year-in and year-out consistency," Mitchell said. "Choose products with both agronomic and yield stability."
New Brevant brand corn products firmly establish an upward yield trend, averaging 11.4 more bushels per acre than the competition and tallying a 71.8%-win percentage in 20,250 head-to-head comparisons.1
Fueled by the next generation of Enlist E3® soybeans from Corteva Agriscience, the 2022 class of Brevant brand soybeans offers new genetics with proven performance and improved agronomics.
2. Mitigate plant stress. Corn rootworm, weeds, excessive rainfall and drought conditions contribute to plant stress. Being attentive to nitrogen availability and strategically managing diseases with traits and fungicides improves plant health. Above- and below-ground, Brevant® brand Qrome® products offer proven insect control and maximized yield potential.
"Protecting nitrogen with stabilizers and planning to make split fertilizer application is critical to managing costs this year," Mitchell said. "In southeast Kansas and southwest Missouri, we are consistently getting more frequent spring rains, which can cause nitrogen loss due to saturated and warm soils."
3. Have a contingency plan — or two. Weather delays and equipment interruptions are inevitable. Work together with your retailer to adjust plans during the season. Ag retailers are invested in your farm's success and have an expert team on hand to help manage local challenges.
Find your retailer and get crop insights to help protect input investments in 2022 at Brevant.com.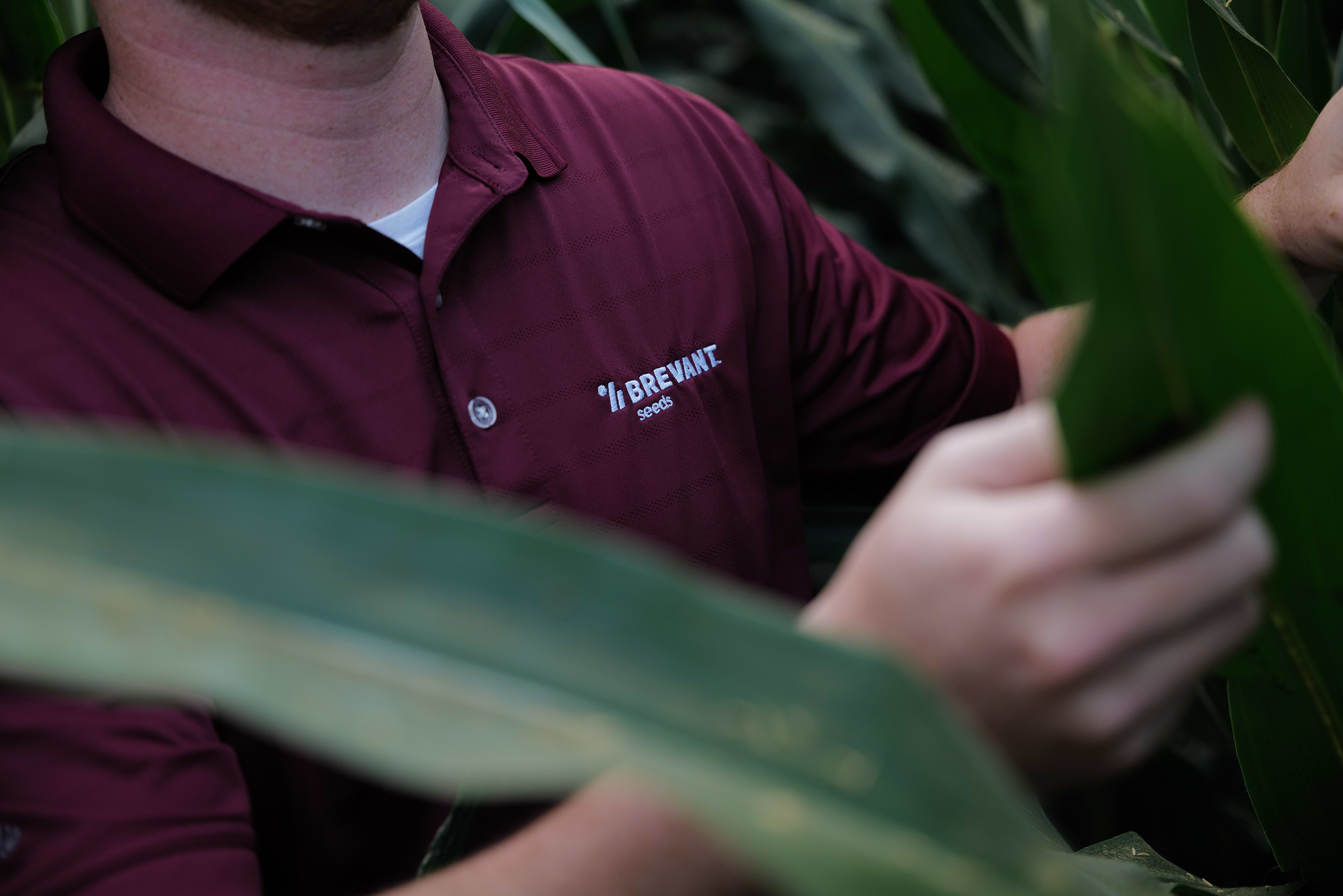 1Based on 20,250 multi-year on-farm, pre-commercial head-to-head comparisons, third-party trials, and on-farm trials within +/-3 days of RM for Brevant® brand products vs. competitors. Product responses are variable and subject to any number of environmental, disease and pest pressures. Individual results may vary. Multi-year and multi-location data are better predictors of future performance. Do not use these or any other data from a limited number of trials as a significant factor in product selection. Contact your local ag retailer for the latest and complete listing of traits and scores for the products provided subject to the terms and conditions of purchase which are part of the labeling and purchase documents.
About Brevant® seeds in the U.S.
Brevant® seeds is a high-performance corn and soybean brand from Corteva Agriscience that is new to the U.S. market and provides industry-leading seed and service exclusively to retail focused in the Midwest and Eastern Corn Belt. Brevant also offers silage corn, sunflowers and canola. Brevant sets itself apart by providing a unique way of doing business driven by its field experts teamed with local retailers.
For more information about Brevant seeds in the U.S., visit Brevant.com or follow Brevant on Facebook, Twitter and YouTube.
About Corteva Agriscience
Corteva, Inc. (NYSE: CTVA) is a publicly traded, global pure-play agriculture company that combines industry-leading innovation, high-touch customer engagement and operational execution to profitably deliver solutions for the world's most pressing agriculture challenges. Corteva generates advantaged market preference through its unique distribution strategy, together with its balanced and globally diverse mix of seed, crop protection, and digital products and services. With some of the most recognized brands in agriculture and a technology pipeline well positioned to drive growth, the company is committed to maximizing productivity for farmers, while working with stakeholders throughout the food system as it fulfills its promise to enrich the lives of those who produce and those who consume, ensuring progress for generations to come. More information can be found at www.corteva.com.
Follow Corteva on Facebook, Instagram, LinkedIn, Twitter, and YouTube.
# # #
03/08/22
™ ® Trademarks of Corteva Agriscience and its affiliated companies. The transgenic soybean event in Enlist E3® soybeans is jointly developed and owned by Corteva Agriscience and M.S. Technologies, L.L.C. Qrome® products are approved for cultivation in the U.S. and Canada. They have also received approval in a number of importing countries, most recently China. For additional information about the status of regulatory authorizations, visit http://www.biotradestatus.com/. Agrisure® is a registered trademark of, and used under license from, a Syngenta Group Company. Agrisure® technology incorporated into these seeds is commercialized under a license from Syngenta Crop Protection AG. Roundup Ready® is a registered trademark used under license from Monsanto Company. Liberty®, LibertyLink® and the Water Droplet Design are trademarks of BASF.
Contacts:
Kasey Anderson
Corteva Agriscience
989-941-1572
Sarah Petersheim
Bader Rutter
414-739-4616